Timetable / Route map / Train guide
Train guide
SL
SL Fuyu-no-Shitsugen Train (Series 14, Series 43 in part)
Kushiro - Shibecha
The SL Fuyuno Shitsugen which dashes through the white Kushiro Wetlands is an icon of winter tourism in Kushiro. The interior clings to authentic retro with thick stained walls and wood box benches.
In-car Information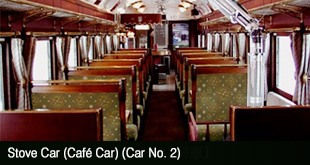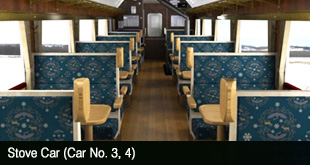 *Information given is current as of Mar. 14, 2020.
*Please note that the interior and exterior of the trains may differ slightly from photos.
*All rights reserved. Any reproduction of in part or whole of photos or phrases included in the contents are strictly prohibited.