Timetable / Route map / Train guide
Train guide
Trains bound for Muroran / Noboribetsu / New Chitose Airport
Ltd. Exp. Suzuran(Series 785, 789 generation 1000)
Sapporo - Higashi Muroran, Muroran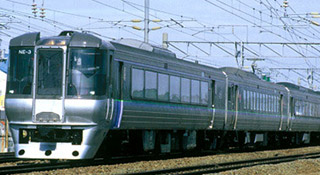 Series 785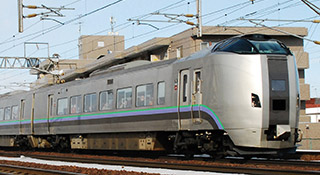 Series 789 generation 1000
Connects Sapporo and Higashi Muroran, Muroran. Mt. Tarumae and the Pacific Ocean can be seen from the train.
Stops

* Train becomes a Local Train between Higashi Muroran and Muroran.
*Ltd. Exp. Suzuran No.2 and 5 operate between Sapporo and Higashi-Muroran.
Rapid Airport・Special Rapid Airport (Series 721,733)
Otaru,Sapporo - New Chitose Airport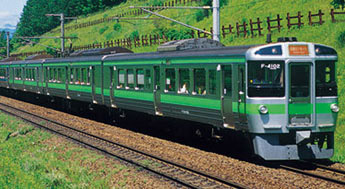 Series 721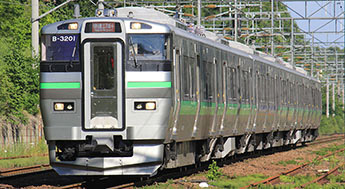 Series 733
The Model 733 trains along with the Model 721 trains are in operation as the Rapid Airport Trains.
Stops

*Stops may differ depending on the train.
In-car Information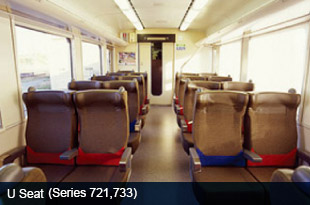 The concept for the interior of this car is "more elbow room and comfort." It is coordinated in earth tones and wood finish and wider space under the seats.
It is also equipped with ticket holders so you can rest without worrying about the conductor checking your ticket. Larger tables are installed in this car.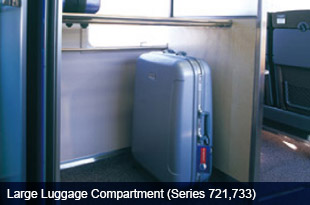 The large luggage compartment will hold large suitcases so you have plenty of foot space.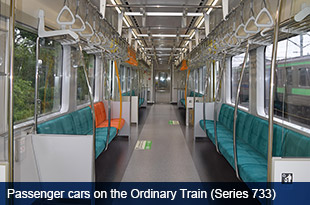 The Model 733 has long bench seats to alleviate conjestion. Embarkation is made easy with no step up onto the train.
*Information given is current as of Mar. 14, 2020.
*Please note that the interior and exterior of the trains may differ slightly from photos.
*All rights reserved. Any reproduction of in part or whole of photos or phrases included in the contents are strictly prohibited.