Timetable / Route map / Train guide
Train guide
Furano Lavender Express
Furano Lavender Express (Series 261 Generation 5000)
Sapporo - Furano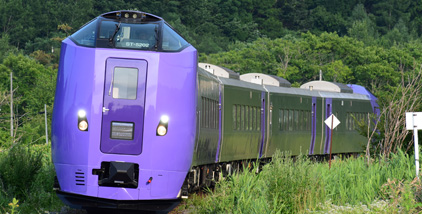 Sightseeing train that is operated during flower season of Furano and Biei.
There is an attractive lounge car with a relaxing atmosphere.
Operated only between June and August.
In-car Information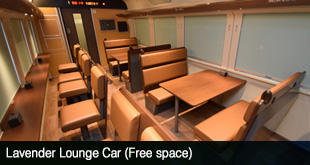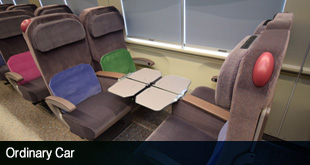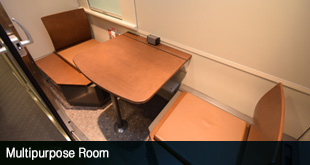 *Information given is current as of Mar. 12, 2022.
*Please note that the interior and exterior of the trains may differ slightly from photos.
*All rights reserved. Any reproduction of in part or whole of photos or phrases included in the contents are strictly prohibited.