Timetable / Route map / Train guide
Train guide
Trains bound for Asahikawa
Ltd. Exp.Kamui(Series 789 generation 1000)
Sapporo - Asahikawa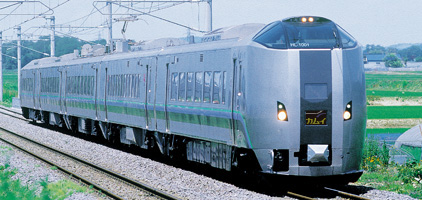 Fast 5 car train that connects Sapporo and Asahikawa. The train is an important means of transport for businessmen. It takes one through bustling cities and pastoral scenery.
Stops

Limited Express Lilac (Series 789, generation 0)
Sapporo - Asahikawa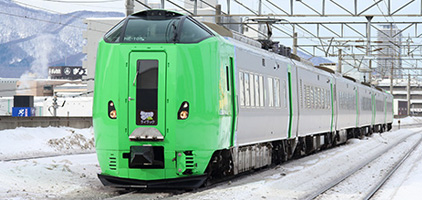 This is a 6-car high-speed train connecting Sapporo and Asahikawa. This train line runs through the bustling cities and rural landscapes, and plays an active role as a means of transportation for business travel as well. The front of cars 1 and 6 are adorned in designs based on points of interest along the line.
Stops

*Information given is current as of Mar. 14, 2020.
*Please note that the interior and exterior of the trains may differ slightly from photos.
*All rights reserved. Any reproduction of in part or whole of photos or phrases included in the contents are strictly prohibited.