Timetable / Route map / Train guide
Train guide
Trains bound for Obihiro / Kushiro
Ltd. Exp. Tokachi (Series 261)
Sapporo - Obihiro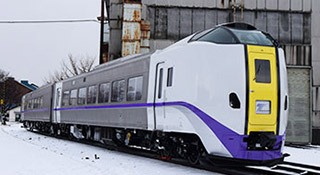 Connecting Sapporo and Obihiro more comfortably. Enjoy dynamic Hokkaido scenery as the train takes you through snow shelters, tunnels and curves along the Yubari River.
Stops

Ltd. Exp. Ozora (Series 261,283)
Sapporo - Kushiro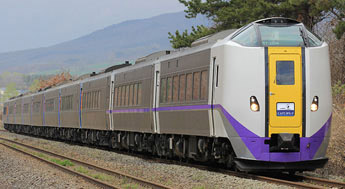 Series 261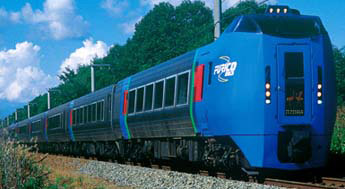 Series 283
The beautifully evolved Ozora is Hokkaido's second "Tilting Express Train." The base color is blue and green with a little red to remind you of the Japanese crane and give a feeling of Hokkaido.
Stops

* Stops will differ depending on the train.
*Information given is current as of Mar. 14, 2020.
*Please note that the interior and exterior of the trains may differ slightly from photos.
*All rights reserved. Any reproduction of in part or whole of photos or phrases included in the contents are strictly prohibited.