Sightseeing Train Guide
Ryuhyo Monogatari Train
Abashiri
Shiretoko-Shari
The Ryuhyo Monogatari Train connects between Abashiri and Shiretoko-Shari. You can see the Shiretoko Mountain Range in the distance and the Sea of Okhotsk covered with the drift ice. Enjoy the dynamic nature that cannot be seen anywhere else.
Operating dates

Operated in January and February every year
Price

Basic fare ticket 970 yen (Abashiri-Shiretoko-Shari)

Price for one-way
Half price for age 6-11
Reservation

Reserved seats: Reservation required
Available rail passes

Hokkaido Rail Pass, Japan Rail Pass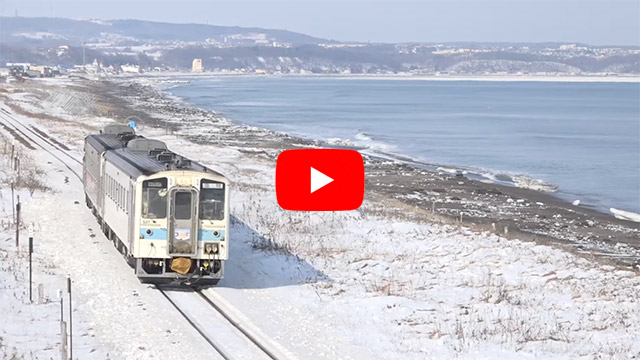 *This video was taken in January 2020. The route map and train cars in the video are different from current ones.
Train formation
2 cars (Some seats are reserved seats on Car No. 1)

*Train name, operating dates, train formation and cars are subject to change.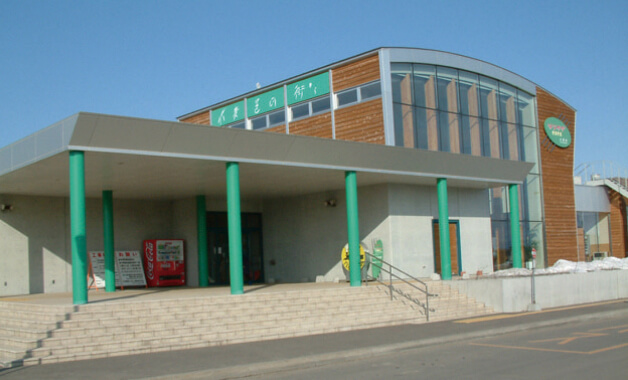 Hama-Koshimizu Station
[No.2 & No.4 Stop for 20 minutes] Enjoy shopping at the Michi-no-Eki (Roadside Rest Area) directly connected to the station.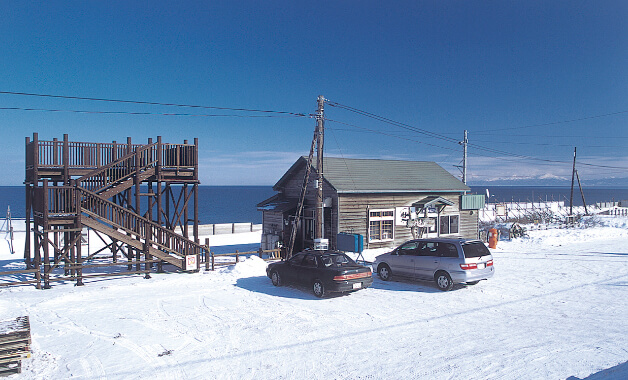 Kitahama Station
[No.1 & No.3 Stop for 10 minutes] Enjoy the view of the Sea of Okhotsk from the observation deck.
Recommended spots along the line
Abashiri Icebreaker Ship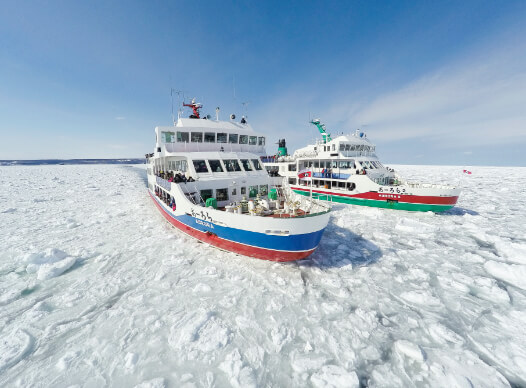 One of the most exciting activities for seeing drift ice is taking the Icebreaker Ship "Aurora". When the ship hits block of ice, it is very impressive. You may be able to see white-tailed eagles flying or seals taking a nap on the drift ice.
Kitahama Station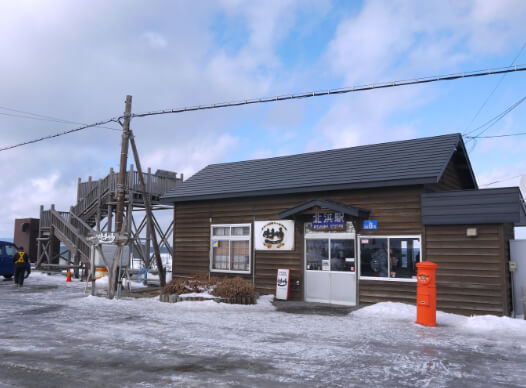 Not only is Kitahama Station the nearest station to the Sea of Okhotsk, but it is also the closest station to the drift ice. The vast Sea of Okhotsk sprawls before your eyes right from the platform. In midwinter, you can see a field of ice floes that has drifted all the way from the distant Amur River.
Observation deck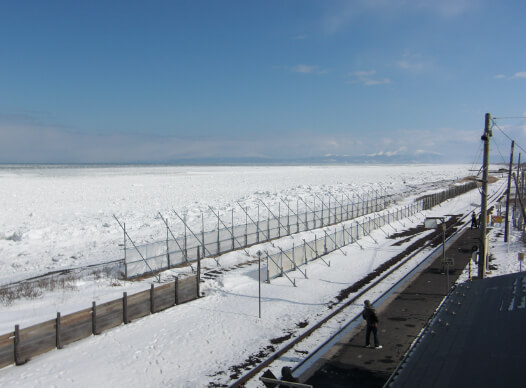 Go up to the observation deck next to the station building for a magnificent view of the Sea of Okhotsk and the Shiretoko Mountain Range.
Snacks & Café "Teishaba"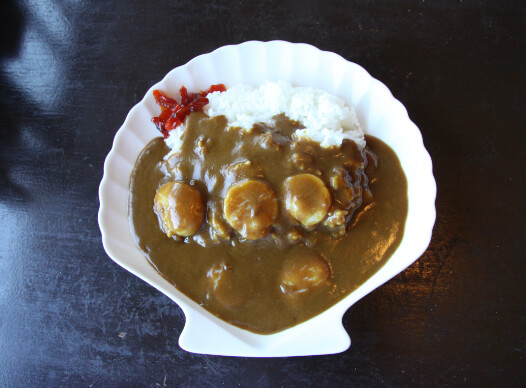 "Teishaba" is also a part of the charm of Kitahama Station. It is a café and restaurant located inside the small wooden station building with the fabulous retro interior, where you can enjoy a delicious light lunch.
Enjoy the nature of Hokkaido with an audio guide!
The local trains running along the Senmo Line (between Kushiro and Abashiri), have been providing tour guide services via an "Audio Guide" using a GPS application. Click here for details.