Stations
Shin-Hakodate-Hokuto Station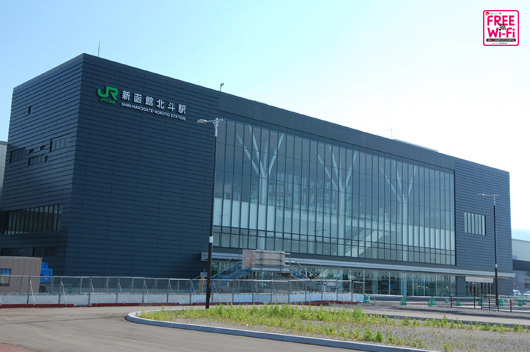 Sponsor: Japan Railway Construction, Transport and Technology Agency
A new base serving as the entryway to Hokkaido.
As the new entryway to Hokkaido, the design of "Shin-Hakodate-Hokuto Station" showcase the region's natural features, along with emphasizing the surrounding town's characteristics. The large pillars inside the characteristic station building represent the poplar trees leading to Trappist Monastery and are made from Japanese cedar in Southern Hokkaido.
Kikonai Station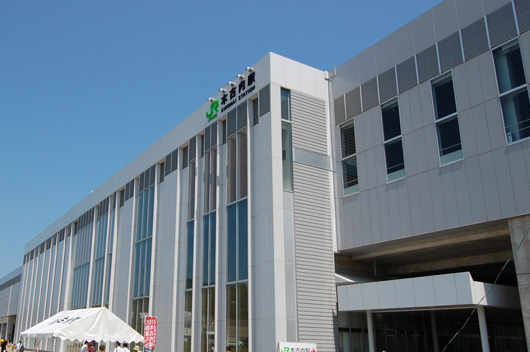 Sponsor: Japan Railway Construction, Transport and Technology Agency
The shinkansen station linking to the Tsugaru Strait.
"Kikonai Station" has been designed with inspiration from the rythm of the waves rushing to shore and the sun rays peeking out between the trees, paired with the town's historical character which links to the past, present, and future. The wall's surfaces with its emphasized vertical rib shape represent the waves of Tsugaru's beaches, which break on the shore and retreat, and the town's vigorous trees and people.
Okutsugaru-Imabetsu Station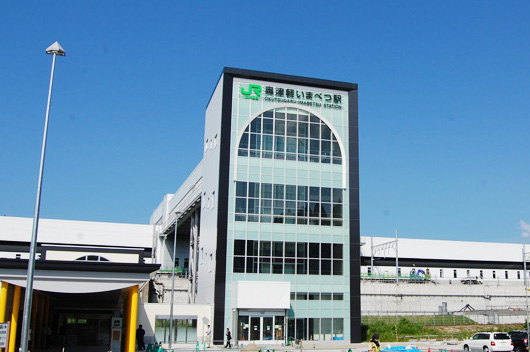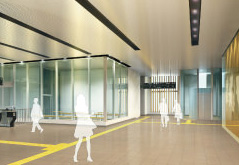 Sponsor: Japan Railway Construction, Transport and Technology Agency
A new spot in Aomori linking Hokkaido and Tohoku.
The new "Okutsugaru-Imabetsu Station" is designed with a gate in the style of Imabetsu's symbolic Seikan Tunnel arch. The connection between the long passageway and the inside of the station represents the Seikan Tunnel and the expansive Tsugaru Strait, as well as the vast land of Hokkaido.
Picturesque Southern Hokkaido
Southern Hokkaido, where Shin-Hakodate Hokuto is located, has numerous places nearby where you can experience the splendor of nature. Also, from its history of repeated trade with foreign countries, Hakodate has a unique, exotic atmosphere you cannot normally encounter in Japan. With the launch of the Hokkaido Shinkansen, these sightseeing spots will become more within reach.