Timetable / Route map / Train guide
Train guide
Resort Express
North Rainbow Express (Series 183)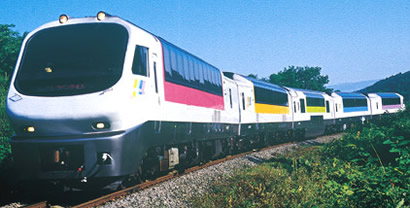 Large plate glass windows and sky lights allow the passenger to take in the vast scenery of Hokkaido in a liberating fashion in this "comfortable travel space" we have created. Besides a lounge there are TVs installed.
In-car Information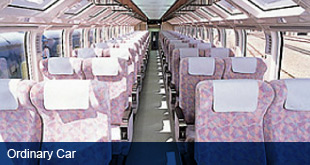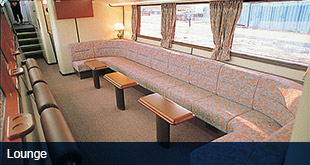 *Information given is current as of Mar. 14, 2020.
*Please note that the interior and exterior of the trains may differ slightly from photos.
*All rights reserved. Any reproduction of in part or whole of photos or phrases included in the contents are strictly prohibited.